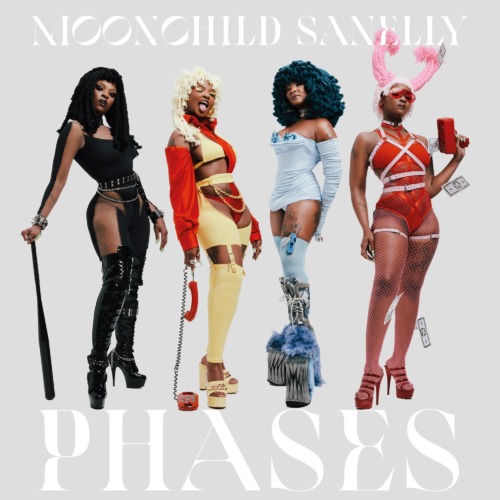 Moonchild Sanelly is set to drop her first project for 2022 as she releases the tracklist of her album titled Phases.
The project holds 19 tracks holding the appearances of Sir Trill and Theology HD. Phases is set to drop June 10 of 2022.
She took the project higher when she also dropped April Fool's Day.
The released tracks from the project are Strip Club ft. Ghetts, Soyenza ft. Sir Trill, Covivi ft. Theology HD, Demon, Jiva Juluka, Undumpable, and Yebo Teacher.
In anticipation of something new from her, she gets set to drop a new album for her boom beams.
ALBUM: Moonchild Sanelly – Phases (Tracklist) June 10
1. Moonchild Sanelly – Undumpable
2. Moonchild Sanelly – Demon
3. Moonchild Sanelly – Cute
4. Moonchild Sanelly – April Fool's Day
5. Moonchild Sanelly – Strip Club
6. Moonchild Sanelly – Let It Rip
7. Moonchild Sanelly – Over You
8. Moonchild Sanelly – Money Tree
9. Moonchild Sanelly – Favourite Regret
10. Moonchild Sanelly – Too Late
11. Moonchild Sanelly – ULi
12. Moonchild Sanelly – Covivi ft. Theology HD
13. Moonchild Sanelly – Soyenza ft. Sir Trill
14. Moonchild Sanelly – Yebo Teacher
15. Moonchild Sanelly – Chicken
16. Moonchild Sanelly – Jiva Juluka
17. Moonchild Sanelly – Bad Bitch Budget
18. Moonchild Sanelly – Jump
19. Moonchild Sanelly – Bird So Bad